6 April 2016
Voiceworks #105 'Nerve' – Submissions Open
You've lost it. Tell me what it looked like. Shaken or stirred? Sashimi-raw or well-tempered, like steel? Don't worry, we'll find it again.
I can feel it getting on me. Cut it out. Pinch it, hit it, strike it. Now touch it. The whole system starts to shake and shudder. Steady. Try picturing the audience in their underwear, it'll help. 
Someone blocks your view. She has it. Probably a Gryffindor. Could she spare you some? You call her Nellie in a voice that sounds like my grandma. 
It's a test. My eyes lock on yours. Do you feel my synapses firing, crackling, fizzing like fireworks? Neurotransmitters, receptors tumble from a textbook. If you're a bundle, I'm a wreck. We run outside into the freezing night but find it all shot to pieces. That was our last one.
Signalling. Signalling. Signalling. Do I dare ask you to dance? Your mouth opens and I yank it wider still, peering inside for the ending we lost long, long ago.
The theme for the Voiceworks #105 (Spring 2016) is 'Nerve'.
Express Media accepts submissions for publication in Voiceworks year-round, however each quarter we release a theme for the upcoming issue. While we encourage you to respond to the theme, it isn't everything. Most of all, we want good writing.
Deadlines
Nonfiction pitches: Sunday June 12
Fiction, poetry and completed nonfiction pieces: Sunday June 19
Visual art and comics: Sunday July 17
Please follow the link below to read the guidelines and submit your work. If you have any queries, please contact Voiceworks Editor, Lucy Adams.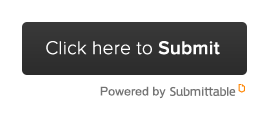 ---
Tagged:
---