10 June 2014
NYWM: Day 10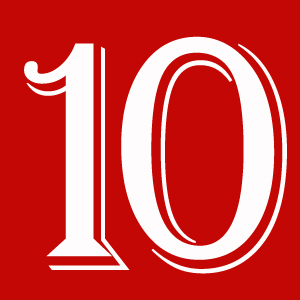 Don't you just hate it when you've finished a writing piece, but have absolutely no idea what to name it? It's a common obstacle faced by many writers, and one of the most difficult ones to overcome.
So today we're going to give you a helping hand, by giving you advice on how to title your written piece.
The worst thing to do as a writer is to title your piece before you've even started it. By doing this, you limit your ability to explore different themes and characters. That's why we believe titles should be done last – after the drafting and the editing.
Read your written piece from beginning to end, and highlight the major themes present. Is it love? Conflict? War? Also, find what central genre your piece fits into.
Create a very brief outline or summary of the piece – this should be about one or two sentences only.
After doing the two steps above, reflect on what you take from the outline and the summary. Then brainstorm possible titles. Don't stop until you have a cloud of ideas, that way you'll have plenty to choose from.
Here are some key notes and questions to look at when creating possible titles:
– Does the title fit into the genre of my piece?
– Is it catchy? Will get grab the attention of bypassers in book stores?
– Does the title give good insight into the synopsis?
– Does the title reveal too much about the piece?
If you honestly can't come up with a title, then maybe some online help is in order. Take a look at this online title generator. (Though we don't really recommend using this, we believe its better if the title comes from you!)
Opportunities and events
We're always on the lookout for writers to be featured as part of NYWM. If you're happy to answer a few questions about you and your writing, please fill out this form.
It's a very busy time here at Express Media, with several things all happening at once so listen up peeps!
Our Young Writers Innovation Prize is still open for submissions, but be quick since they close on the 13th of June! This is an opportunity for young writers and artists to bring their brilliant writing or publishing ideas to life. More details are here.
Exciting news lovers of Voiceworks! The new issue, Habit, will be having an amazing party to celebrate its launch on June 12 at Bella Union.Come along from 6pm for games (yes games), readings, frolicks  and genuine awesomeness. So get along and help celebrate the newest incarnation of the amazing young literary talent frolicking in Australia. Have a look here for the event details. RSVP for extra frolicks.
The Scribe Nonfiction Prize for Young Writers is open and looking for the next non fiction masterpiece to blow our socks off. If you're into longform non fiction pieces, and that's anything from memoir to journalism to essays, then this is your bag. It's a chance to win $1,500, 12 month Scribe subcription and a chance to work with a top dog Scribe editor to workshop your writing. Check this out for further information.
And for anyone who is interested in music journalism or music in general, Aphra Magazine are on the prowl for more music writers to join their expanding team. More details here.

"To produce a mighty book, you must choose a mighty theme." – Herman Melville
---
Tagged:
---